Daheim
 HALLELUJA
Das ist die Internet-Präsenz der Harrisfeldwegpresse.
Eine etwas seltsame Angelegenheit, denn die Werke der Harrisfeldwegpresse
mit 72 dpi über einen Bildschirm darzustellen zu wollen, ist vergeblich.
Eine Schwarzwälder Kirschtorte oder ein Schweinebraten mit Klößen
ist am Bildschirm eben auch wesentlich weniger als die halbe Wahrheit.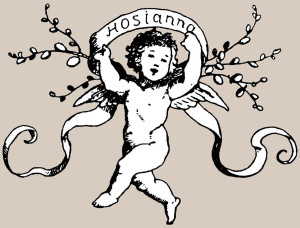 HOSANNA
Finally, after long years of waiting for its appearance in this digital world, the public can now rejoice in the Harrisfeldwegpresse's emerging out of the lead-intoxicated and untidy workshop into these bright and neat surroundings.
The Harrisfeldwegpresse website is still and ever under construction. Unfortunately, there is no way to imitate the look (let alone the feel) of books on a screen – you might as well try to convey the taste of a nice juicy steak or a delicious dessert via computer – but since I was told that an internet presence is an absolute must nowadays, here you are, for better or worse.